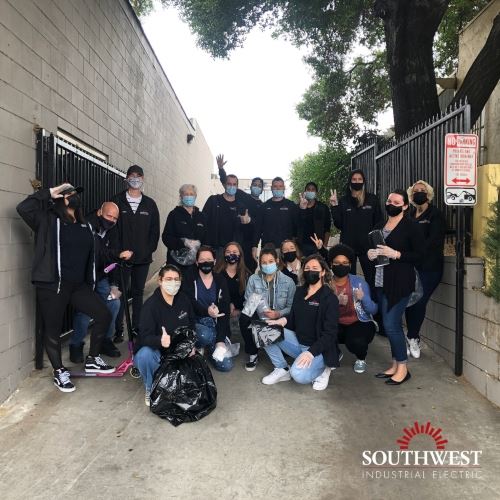 Earth Day Community Clean Up:
This year for Earth Day the Southwest Industrial Electric team cleaned up our community. During the time our staff would normally have a virtual meeting, we instead put on our gloves and went to work removing debris across Eagle Rock in Los Angeles. Breaking off into teams, we were able to cover a large area of our community, removing plastic and trash around our surrounding neighborhood. It was an awesome experience for our staff, and plenty of our neighbors thanked us for our clean up while we were out there!
Check out more of our community work on our Community page.
Services That Save: We're Here to Help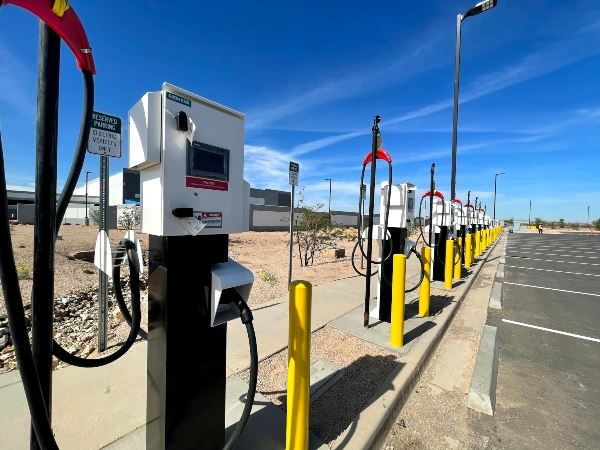 At Southwest Industrial Electric, we take pride in taking care of our customers and the planet. As an electrical contractor we are seeing a shift in demand toward greener power options and electric alternatives. With this increase in demand, we are happy to highlight some of our services that can help contribute to smaller carbon footprints, less energy waste, and overall less energy costs for our customers:
Photovoltaic Systems
Energy Audits
LED Retrofits
EV Charger Installation and Maintenance
Infrared Scans with Preventive Maintenance
If you are in need or have interest in any of these energy saving services, do not hesitate to reach out for a free estimate. Click Here to request a free estimate through our online form.
Meet The Team : Julio Vazquez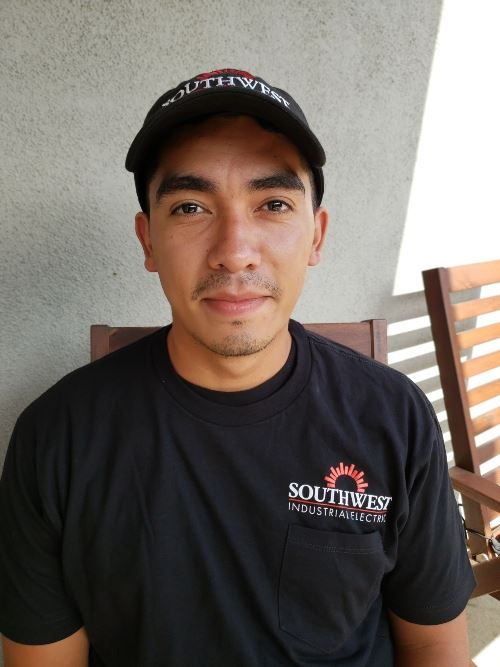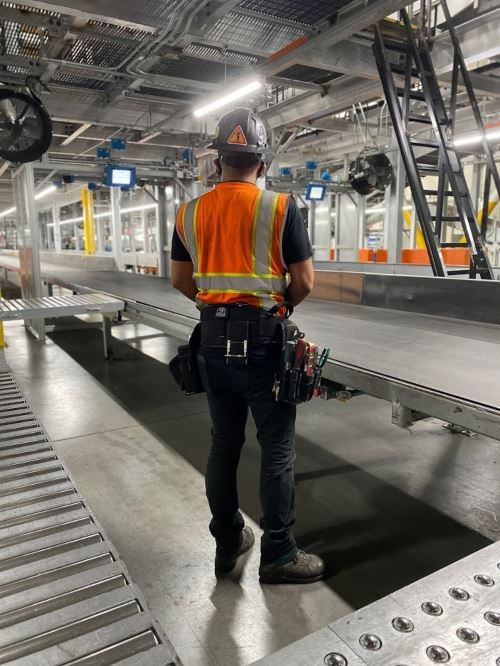 Julio started at SIE 2 years ago, and has become a wonderful, key team member ever since. He's awesome, and we love having him as a part of our crew.
What do you enjoy most about your job?
"I enjoy being able to start and finish the job and see the customer's reaction on the quality that we provide. It makes one feel good about themselves. Having that open communication with your manager about the job and how things work or why we do it a certain way, has definitely helped me out doing jobs. But what I most enjoy is talking with customers and helping them with any electrical problems they may have." – Julio
Testimonials From Our Recent Work
"The service Southwest has provided has been nothing short of professional and satisfying. I appreciate the great work that has been done, and the relationship we have been able to develop with you all. Overall, it has been a great experience to work with you guys, and if anything comes up I will be happy to reach out. " - Paul
"Your team is excellent, just phenomenal! We are very happy with what you all are doing. We select SIE for a good reason, and this crew has proven it. Juan is amazing. We have Jordan and Bryan out here now, cranking it out. It's really a top notch, first class service, I wouldn't change a thing. I am extremely happy. They wanted to go for a cheaper bid and we said no, we want to stay with SIE. We are extremely satisfied with all of your crews." - Robert