Los Angeles Lighting Installation
Commercial Lighting Services in Los Angeles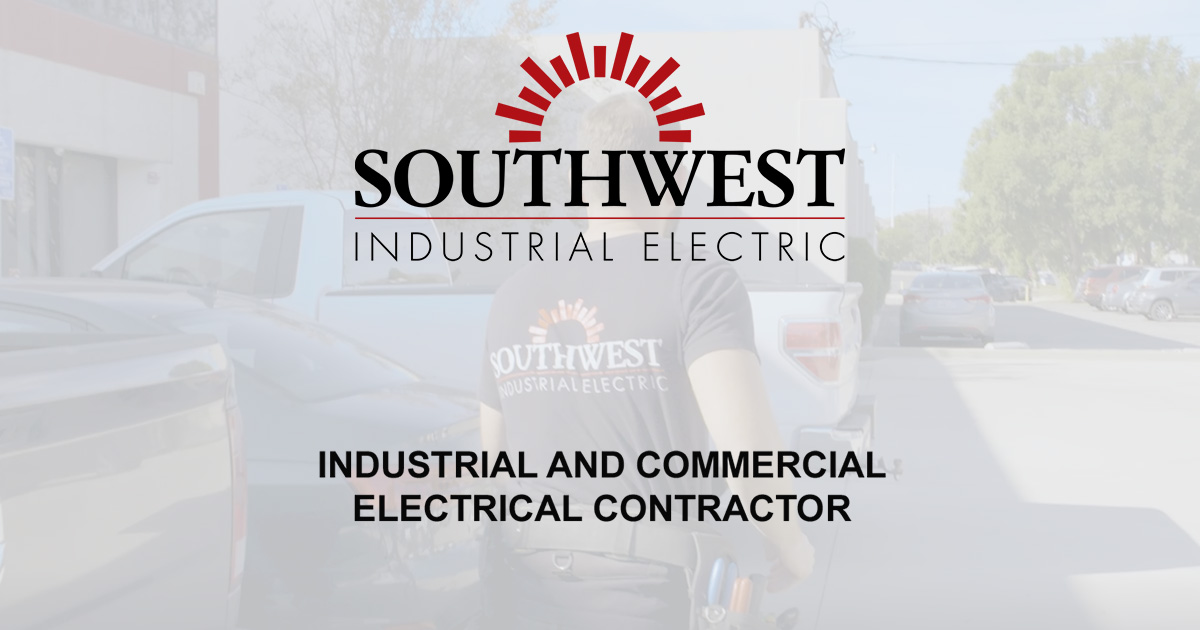 Whether your lighting is indoor or outdoor, hidden or fluorescent, Southwest Industrial Electric can be the trusted maintenance and repair team for all your lighting needs. We do more than just change ballasts or lamps; we offer a service that is all-inclusive. Ensuring that your lighting is properly maintained, we clean the reflector and lens and even wipe down the entire fixture.
We take the time to handle even these seemingly small details because we know they make a difference for the overall performance of your lighting fixture. Our experienced Los Angeles lighting installation, repair, and maintenance staff understand that the accumulation of dirt will increase the heat of the fixture and lead to component failure.
The proper maintenance of the reflector and lens will ensure that dirt and dust do not collect and light energy will not be absorbed. We ensure that your light fixtures are working at the highest level and in the best condition. Take a look at our reviews page and see why we are Los Angeles's top-rated lighting installation company!
Call our office today at (323) 215-1273 to receive your free estimate and hear how our Los Angeles lighting installation, repair, and maintenance team can help you!
Lighting Installation, Maintenance, and Repair Services in Los Angeles
At Southwest Industrial Electric, we can help install, repair, or and add longevity to all types of lighting fixtures. No lighting job is either too big or too small for us to handle. Whether you are looking to install lighting in your business, or need help with repairing your lamps, we got you covered.
Here are some of the lighting fixtures that we can install in your commercial space:
Recessed lighting
Floodlights
Pendant lighting
Landscape lighting
Outdoor commercial lighting
Indoor commercial lighting
Warehouse lighting
Lay-in fixtures
Desk or office lighting
Task lighting
Fluorescent lighting fixtures
Compact fluorescent lighting
Dimmers
Accent lighting
Bathroom lighting
And more!
Lighting Retrofit Services
As lighting technology continues to evolve, both in improved quality of light and greater efficiency, lighting system upgrades are increasingly more attractive. Greater quality light can be enjoyed with a reduced electric bill. We now have access to control schemes like occupancy and ambient light sensors, which use minimal energy while still providing that high-quality lighting system you desire. Modern fixtures have been created to exert minimal energy, reduce consumption, save the consumer money, and efficiently use energy.
Our lighting services include:
Maintenance and repair
Retrofit
Design and installation
Security lighting
Automated lighting control systems
What Are the Benefits of Commercial Lighting Installation?
The impact of lighting goes beyond simple illumination. Proper lighting installation can make a significant difference in productivity, safety, and the overall atmosphere of your commercial space. At Southwest Industrial Electric, we recognize the pivotal role that well-designed and professionally installed lighting plays in your business success.
Here are the top benefits of investing in commercial lighting installation:
Enhanced Productivity and Efficiency: A well-lit environment fosters productivity and efficiency among your employees. Task-specific lighting helps employees focus on their work, reducing errors and enhancing overall performance.
Improved Safety and Security: Professional lighting installation ensures that all areas of your commercial space are well-lit, minimizing the risk of accidents. Adequate lighting also deters potential intruders, enhancing security.
Energy Efficiency and Cost Savings: With energy-efficient technologies like LED lighting, professional installation not only reduces your energy consumption but also leads to significant cost savings in the long run.
Customized Ambiance and Branding: Tailored lighting solutions allow you to create a specific ambiance that aligns with your brand identity. From warm and welcoming to sleek and modern, lighting sets the tone for your business.
Compliance and Longevity: Professional electricians ensure that your lighting installation complies with safety codes and regulations. Correct installation also extends the lifespan of fixtures, reducing maintenance costs.
Our experienced team of commercial lighting experts specialize in creating lighting solutions that are not only functional but also elevate the aesthetics and functionality of your commercial space. Our experienced team is dedicated to designing and installing lighting systems that align with your business goals and enhance the overall environment.
Trust Our Team With Your Commercial Lighting Needs
Southwest Industrial Electric has handled thousands upon thousands of lighting projects and is C10 licensed (#542425) to do so. We offer our customers the prompt and high-quality electrical services that they need along with a qualified and experienced technician who will efficiently get the job done.
We pride ourselves on the relationships that we build with our customers. Many of our customers have been with us for 20 to 25 years as a result of our committed staff and quality work. We have 40 years of experience and long-standing relationships with our major clients.
Related Reading
Give us a call at (323) 215-1273 or Contact us online for commercial lighting services in the Los Angeles area!
Join Our Team of Commercial Electricians
We reward our hard-working and dedicated staff with some of the best perks and incentives you'll find anywhere! Learn more about how you can join our team. We look forward to hearing from you!
Why CHoose southwest?
We're Committed to Providing the Quality Your Business Deserves
Full Service Company

Honest, Fair Pricing

Quality Work Every Time

Free Estimates Available

Available 24/7 For Current Customers

40+ Years of Experience