Los Angeles Power Services
Thorough Commercial & Industrial Power Services
Southwest Industrial Electric will meet your power requirements and provide you with the solutions and assistance that you need. We will determine the level of power that is necessary for your equipment to run efficiently. Our qualified electricians will design a power distribution system that will meet your needs. With our all-encompassing services, we are equipped to install a new panel to your existing distribution system or install a new distribution system from scratch. We do it all!
We understand what it takes to add a power circuit and install new or upgraded equipment. Our staff will investigate your facility's power problems and efficiently offer a solution. From the engineering and design of an installation to the coordination from start to finish, we will get the job done. We know electricity and will provide the power necessary to ensure that your facility continues running smoothly.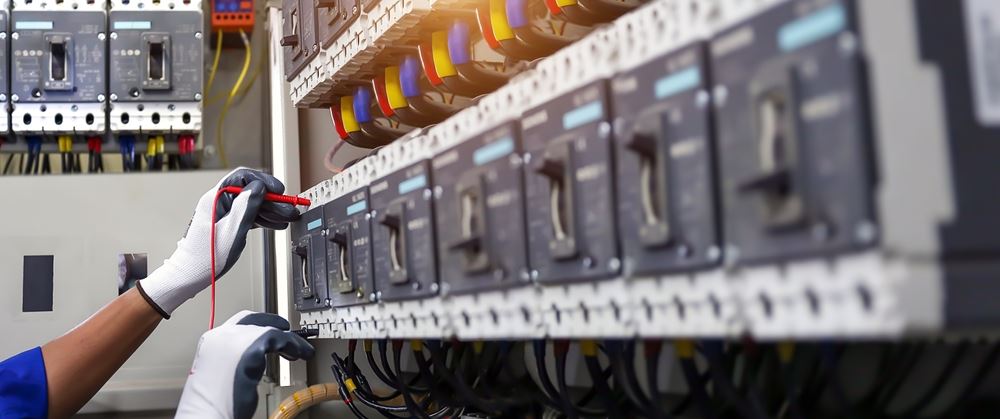 Our Los Angeles Industrial & Commercial Power Services
Power distribution systems
New power circuitry
Underground distribution systems
Service upgrades
New services
Power filtering
Energy retrofits
Power problem resolution
Power Problem Resolution
We can investigate and resolve your facility's power problems efficiently and effectively. We offer our customers with technicians who are sharp and quick with the principles and knowledge to fix your power problems. We will quickly identify the problem and offer the solution. Once we have tracked down this information, the process is simple – our experienced technician will make the necessary repairs.
Some matters that we have resolved include:
Outlets with no power
Computers shutting off periodically
Retain Our Power Services Today!
With 40 years of experience, we pride ourselves on our ability to design and install structures that not only look professional, but hold up under the existing conditions of the facility in which they are installed. Whether your application is industrial or commercial, we will provide you the complementary conduit systems that will last.
For the highest quality, prompt and finest Los Angeles power services, contact Southwest Industrial Electric!
Join Our Team of Commercial Electricians
We reward our hard-working and dedicated staff with some of the best perks and incentives you'll find anywhere! Learn more about how you can join our team. We look forward to hearing from you!
Why CHoose southwest?
We're Committed to Providing the Quality Your Business Deserves
Full Service Company

Honest, Fair Pricing

Quality Work Every Time

Free Estimates Available

Available 24/7 For Current Customers

40+ Years of Experience