Welcome to the latest edition of The Electric Link; your source for the latest news, updates, and insights from Southwest Industrial Electric. We are excited to share with you the latest happenings in the industry and how we are leading the way in providing reliable and sustainable energy solutions to our customers.
New Projects – Facility Electrical
On this new project, Southwest was tasked with installing factory electrical for a new facility. Always a fun challenge, our role as commercial & industrial electricians is to ensure that the factory's electrical system is safe, efficient, and reliable. Here are some key considerations we make during the installation of electrical systems in a new factory:
Design and Planning: The first step in installing electrical systems in a new factory is to develop a detailed plan and design. The commercial electrician will work with the factory's engineers and architects to determine the power requirements of the facility and the appropriate distribution systems. The electrician will also take into account the electrical needs of specific equipment and machinery to ensure that the electrical system can handle the load.

Power Distribution: Once the design and planning are complete, the commercial electrician will begin the installation process. The first step is to install the power distribution system, including transformers, switchgear, and electrical panels. The electrician will also run the necessary wiring and cabling to ensure that all areas of the factory have access to power.

Equipment Wiring: Once the power distribution system is installed, the commercial electrician will begin wiring the factory's equipment and machinery. This includes installing conduit, wiring, and cable trays to ensure that all equipment is properly connected to the power source. The electrician will also test the equipment to ensure that it is working correctly and safely.

Lighting: Lighting is another critical aspect of the electrical system in a new factory. The commercial electrician will install a variety of lighting systems, including overhead lighting, task lighting, and emergency lighting. The electrician will also ensure that all lighting systems are properly wired and connected to the power source.

Safety Measures: Safety is a top priority when installing electrical systems in a new factory. The commercial electrician will install safety measures such as circuit breakers, ground fault interrupters, and surge protectors to protect the electrical system from damage and prevent electrical hazards.
Intersolar 2023
At our company, we are committed to promoting sustainable energy solutions that reduce our carbon footprint and protect the environment. The past few years we have been committed to helping our customers transition to renewable energy sources such as solar, EV, and BESS. At shows like Intersolar and Re+ we have spoken with numerous business owners about the services we can offer and recommendations to help businesses reduce their energy consumption and save on their bills.
This month we attended Intersolar 2023. This expo brings together leading solar energy experts and innovators to showcase the latest technology, discuss industry trends, and share knowledge and ideas.
The event was hosted at the Long Beach Convention Center in Long Beach, California. There were over 200 exhibitors and over 10,000 visitors. It was an excellent opportunity for attendees and exhibitors to connect with industry leaders, gain insight into the latest technologies, and explore the future of solar energy.
The expo showcased a wide range of solar technologies, including photovoltaic systems, solar thermal technology, and energy storage solutions. Attendees had the opportunity to see the latest solar products and services, attend expert-led seminars, and network with solar industry professionals from around the world.
SIE was conveniently located near the Solar Games area. We had a blast speaking with everyone that stopped by our booth. Keep an eye out for us at other industry expos and conventions throughout the year.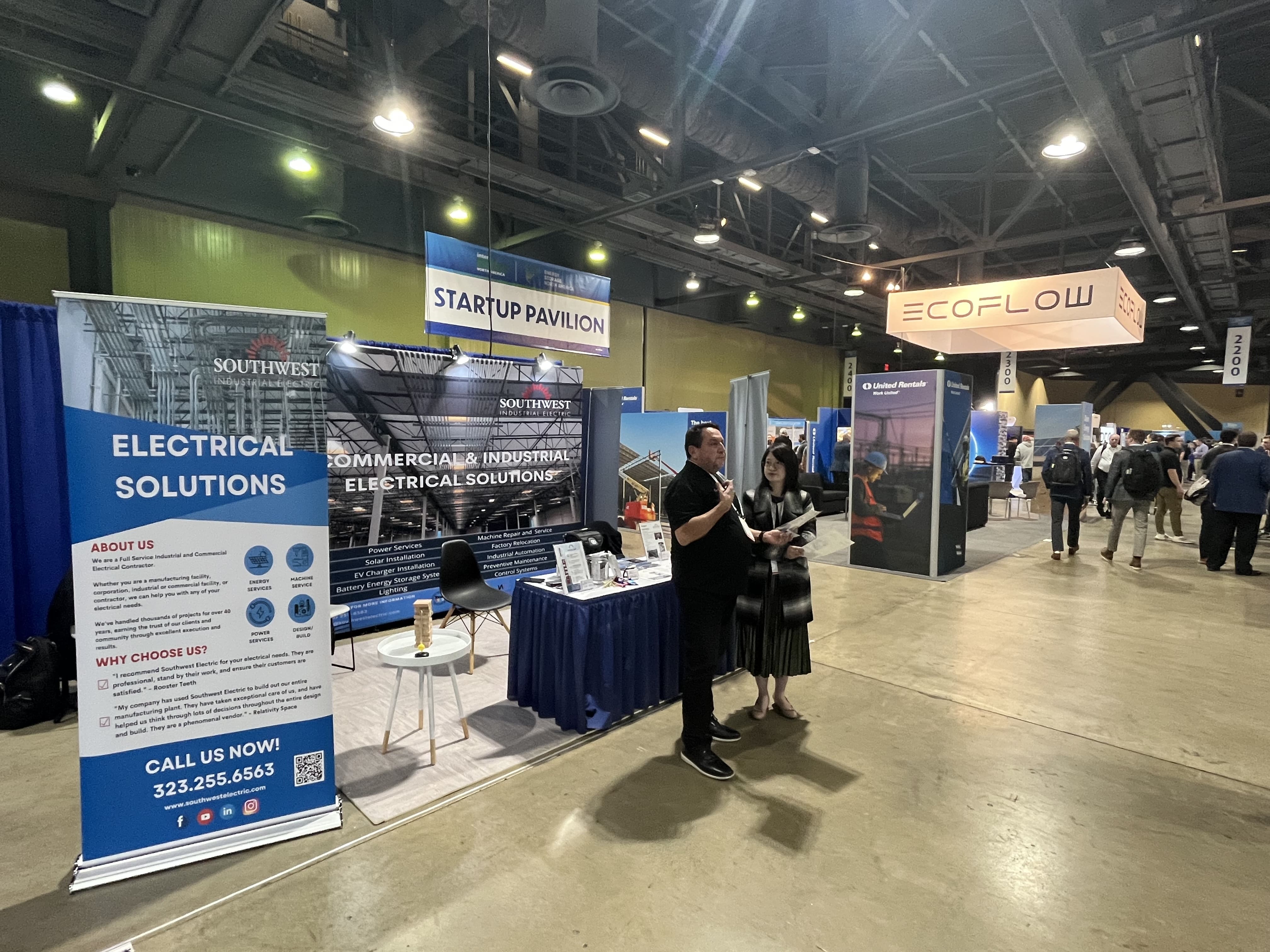 Meet The Team:
Cesar Cueto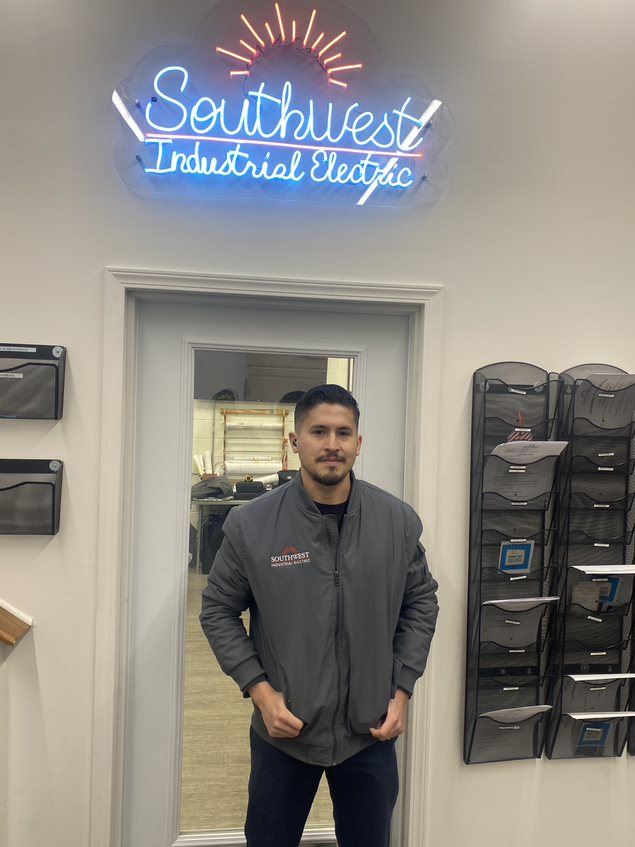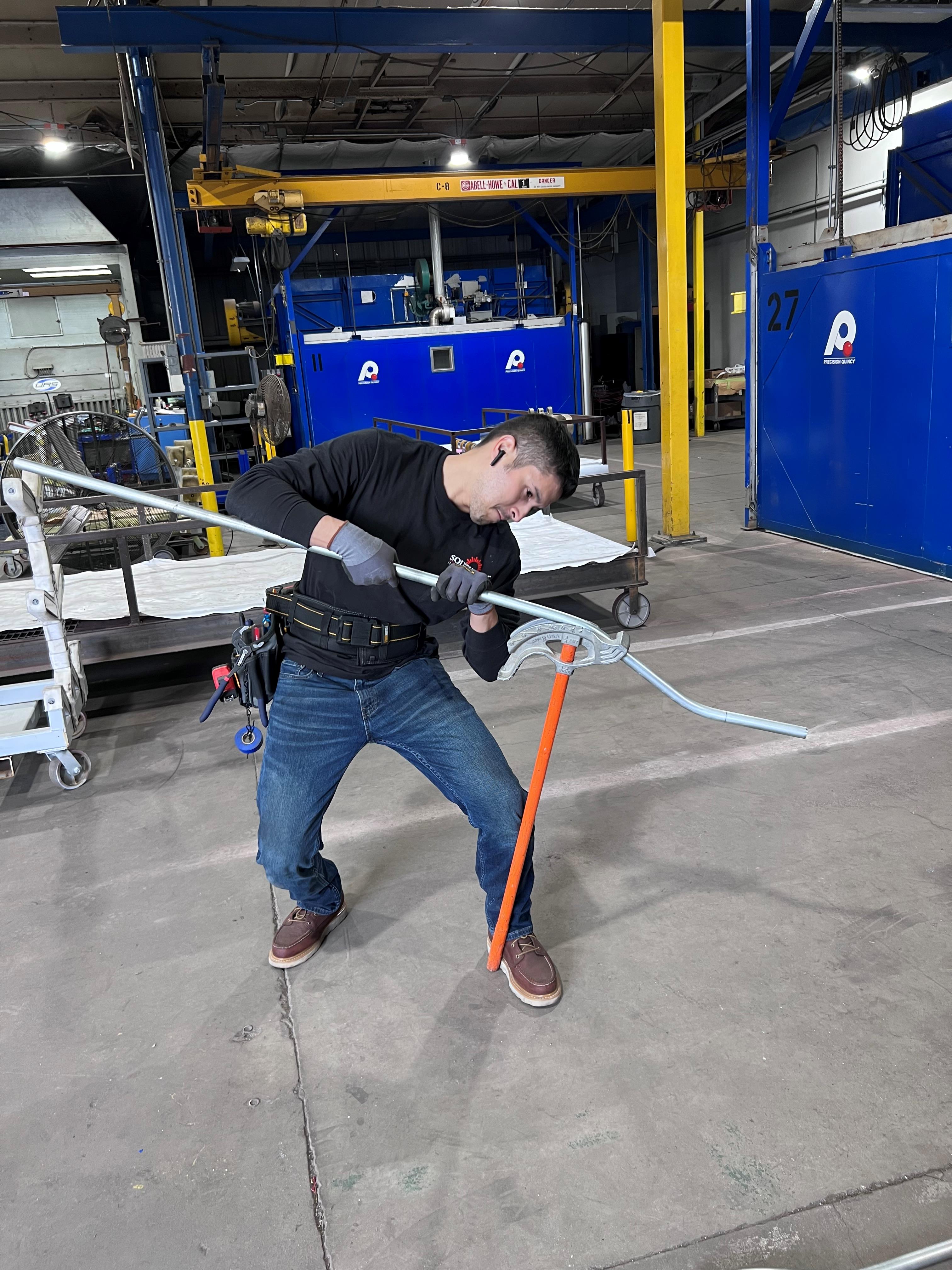 Meet electrician Cesar Cueto. Cesar joined Southwest Industrial Electric in 2022 and has been a stellar addition to the team. What interested Cesar in this trade was that being an electrician is a well-respected profession, and he loves the daily challenge.
What do you enjoy most about your job?
"I enjoy many things about my job, I consider it to be very interesting. I get to work in different kinds of environments, both indoors and outdoors, and I like that it can be physical and mental. Another thing I like about working at SIE is that we are constantly training and that we are always improving our skills and knowledge as electricians."
Testimonials From Our Recent Work for February
"I'm very happy with the job that Southwest Industrial Electric completed. Customer service was good. Both production and sales followed up quickly on all of my concerns. Everything was great, wouldn't change anything!" - Mac
We are Full Service Industrial and Commercial Electrical Contractors. We can help with any electrical needs. Including Machine Service & Repair, Control Systems, Industrial Automation, Power Distribution. As well as PV, EVC, and BESS installation. We've handled thousands of projects for over 40 years, earning the trust of our clients and community through excellent execution and results.