Southwest Industrial Electric | Inc 5000 | August 2022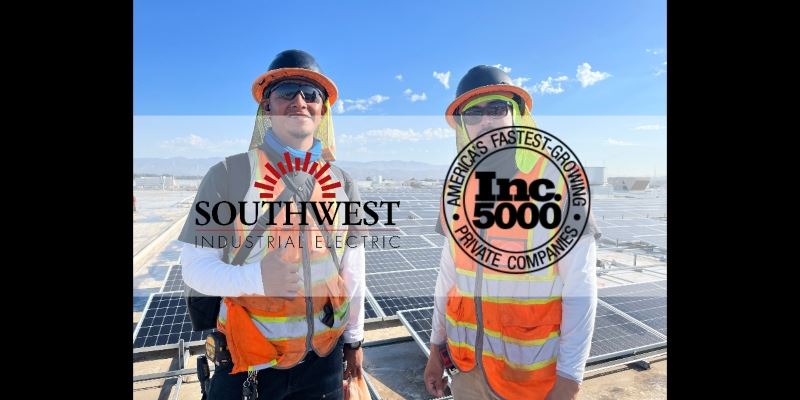 Southwest Industrial Electric is finishing summer 2022 out HOT. In August it was announced that SIE made the Inc. 5000 list for the 5th time in a row. Coming in at #3787, the 2022 Inc. announcement cemented SIE as a member of the Inc. Honor Roll. What makes this honor extra special is that less than 10% of the companies on the list make the Inc. Honor Roll.
"It is an honor to be a part of the 2022 Inc. 5000 and we are very proud to make the Inc. 5000 list for the 5th year in a row. In order to be inducted, companies must maintain a specific percentage of continuous revenue growth over a minimum of 5 years. We would like to thank our incredible customers, vendors, and team members that we get to work with every day. We thank each and every one of you for your hard work and dedication to what you do. We look forward to continuing to build this company to be able to expand our services to our customers." - CEO, Kristin Larson of Southwest Industrial Electric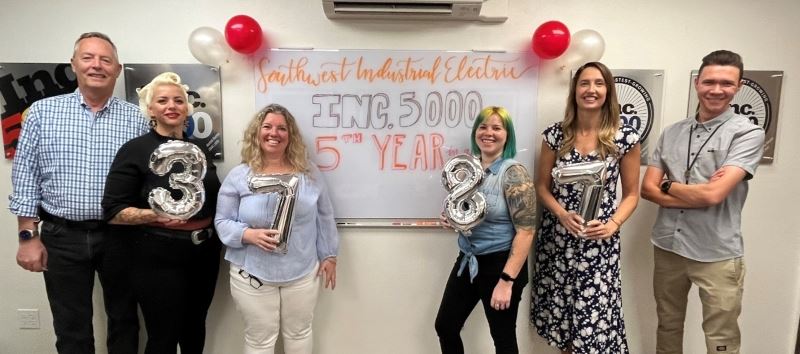 As a leading electrical services company, Southwest Industrial Electric must continue to evolve to adequately represent its public. We strive to stay connected with the community, celebrate the success of others, and bolster team spirit. It's our vision to become the leader in commercial and industrial electrical contracting in the US. We hope by participating in activities such as these, we are leading by example.
We'd like to give a special thanks to our vendors, partners, and staff for helping us achieve another year of growth. Cheers to many more!
Southwest Industrial Electric | August 2022 Photo Contest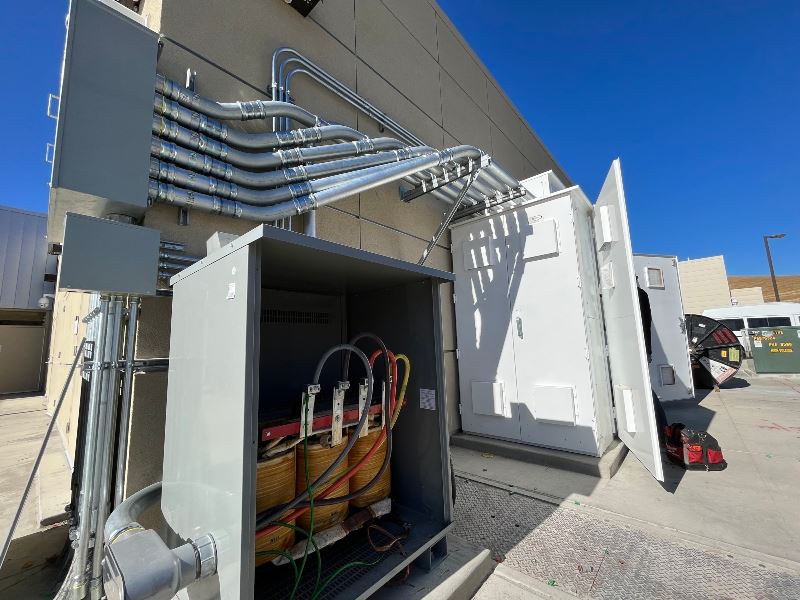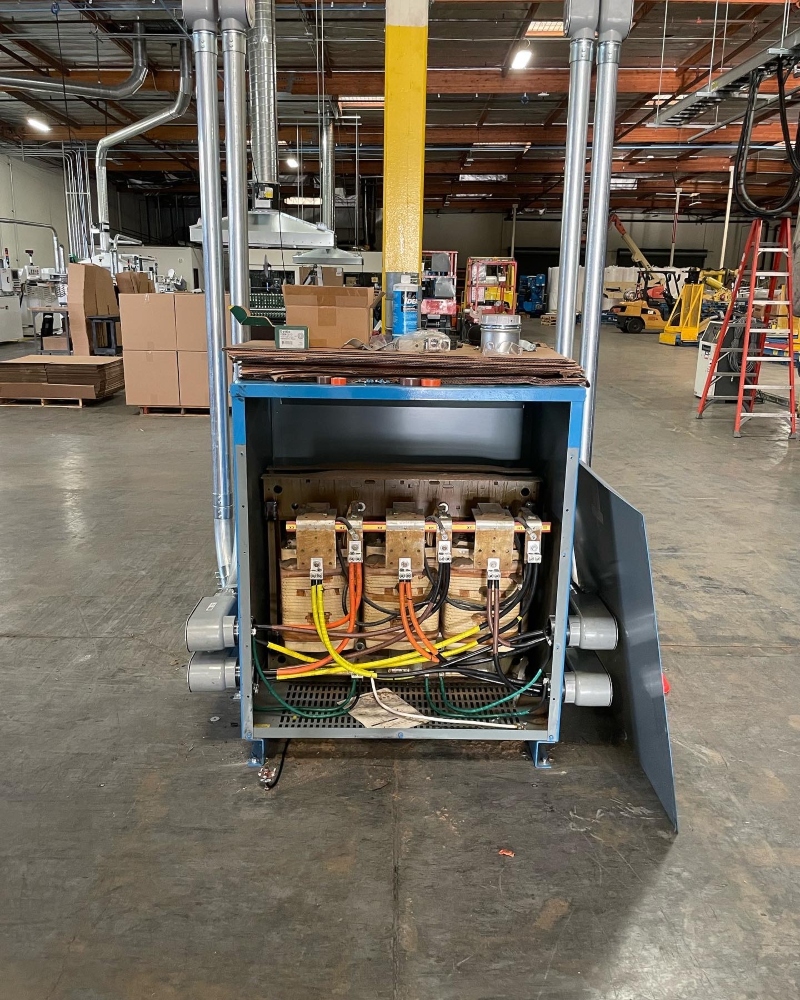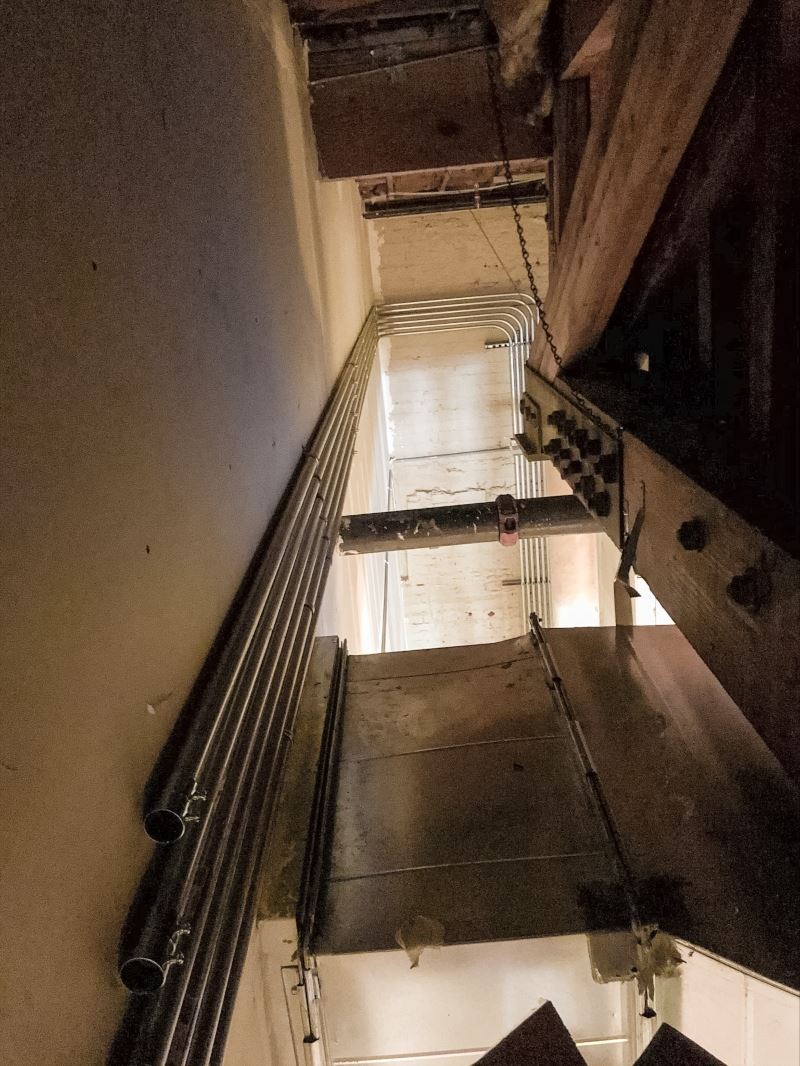 This month our photo contest gave us a lot of competition. With entries from new and veteran electricians, the entries ranged from intricate pipework to massive storage projects. We love the diversity of entries and are excited to continue recognizing the awesome tradesmen in our industry.
The summer is a busy time for tradesmen and the most important piece of any trade or service company are the technicians. They produce the product, have direct contact with the client, and essentially are the legs of any work that gets completed.
We hope to continue building our following and to continue supporting and recognizing the amazing work of our electricians. This month's winners were chosen based on the overall number of likes and interactions each photo garnered on social media.
Check out our winners!
3rd Place Frank R. – Conduit Run
2nd Place Timmy P. – Transformer & Conduit
1st Place Sean H. – Megapack Tehachapi
Southwest Industrial Electric | Overload vs Short Circuit

Understanding how to spot signs of electrical issues at your industrial or commercial site could keep you and your company free from expensive down times, potential electric shock, and fires. California alone paid more than $2b in damages last year due to electrical fires only. Here are some tips regarding some key power issues.
Understanding an Overload vs. Short Circuit
The cause of current overloads and short circuits is one of the ways they differentiate from each other. A current overload occurs when a circuit or outlet has too many devices plugged into it or is taking on more power than it can handle. If this happens, the breaker will shut off the connection, resulting in the loss of power.
A short circuit is triggered when the normal path of the circuit of current is made shorter. To be more precise; the circuit path bypasses the intended path from source point, to load, and back to source point. The current does not reach the load but instead finds a shorter much lower path of resistance. When this occurs, there is so little resistance on the shorter circuit path that a very high volume of current results. The wires could convert the high current into heat, potentially burning the wires out and/or starting a fire unless adequate "over current protection" is used (circuit breakers, fuses).
Click Here for More Information
How to Troubleshoot a Tripped Breaker
When a circuit breaker trips, there are several things to check. First, reset the circuit breaker. If it trips right away, chances are there is a short somewhere on the circuit, either in the wiring feeding the load or in the actual loads themselves. Handling a short requires some investigation, tracing down the wiring to find the location of the short and then repairing the wiring that has shorted.
If the circuit breaker doesn't trip right away, it could be an overloaded circuit. You will need to measure the load with a meter. Make sure you measure the load long enough to account for any possible fluctuating loads. When there is too much load on the circuit, the breaker is designed to trip. If this is the case, the easiest fix is moving part of the load onto another available circuit.
Meet The Team: Nikolaus Lopapa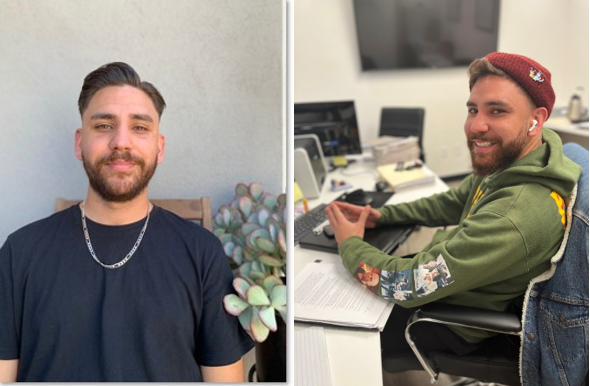 Niko has been working with Southwest as the Director of Training for 2 years. Day to day he is tasked with getting the staff trained in their respective positions and teaching them how electrical work is done. What attracted Niko to this position was his interest in helping others learn new things, as well as the flexibility to stay hands on with the construction world.
What do you enjoy most about your job?
"I like how I'm able to get people that don't know anything about electrical to understand how it works and how it's done. Although I worked in the field of construction for years prior to working here, I've gotten so much out of the SIE training and training others. I love the teamwork we have here at Southwest and how we get things done."
Testimonials From Our Recent Work for August
"Your specialty service team is great! The service call went well, you guys helped us get everything back up and running. There are no other problems at the moment but if anything, else comes up, we will be in touch." - Ronan