Southwest Industrial Electric | Happy Holidays! | A Look Back | December 2022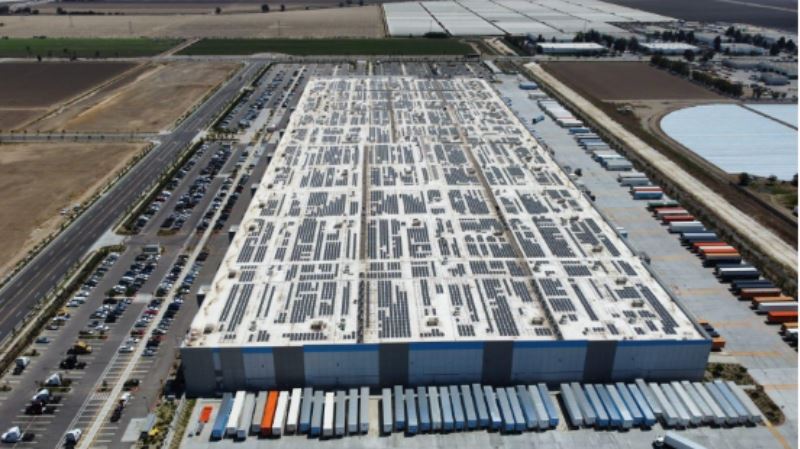 A Look Back
A lot can happen in a year. Early 2022 our CEO had the company set high goals with the intention to motivate department leaders to go further, and it made for one our best years yet! We managed to have a record year, sustain company growth, and try new and exciting things. We not only completed one of the largest solar roof installations in the country but we were also lucky enough to be named to the prestigious INC 5000 Honor Roll – an honor less than 10% of companies can say that they achieved.
This issue will highlight some of our favorite moments and projects of 2022.
A Look Back – 2022 SIE Holiday Party
Every year we have a holiday party as a way to celebrate each other and this was definitely our best yet. It was an awesome capstone to a year full of hard work and achievements. What was so great about the party is that our company is comprised of mostly electricians who are always in the field making sure to deliver the best service to our customers. And then of course our administrative staff who support them. Due to the work schedule, early starts, late nights, out of town jobs, and utility scale projects, we can't always successfully get everyone together throughout the year. At the 2022 SIE holiday party, not only were we able to gather the whole team, but everyone had an amazing time. We had fun games set up in the courtyard, great food, drinks, and lots of holiday cheer. We loved seeing all the happy faces win raffle prizes that ranged from gift cards, to air pods and TVs!
One of the best parts of the night was the award ceremony in which we were able to recognize some of the top electrician and admin performers. We were also able to review all the accomplishments of each part of the organization. We hope that everyone had a great time and enjoyed the night's festivities.
As a leading electrical services company, Southwest Industrial Electric must continue to evolve to represent its public. We strive to stay connected with the community, celebrate the success of others, and bolster team spirit. It is our vision to become the leader in commercial and industrial electrical contracting in the US. We hope by participating in activities such as these, we are leading by example.
We would like to give a special thanks to our vendors, partners, and staff for helping us achieve another year of growth, cheers to many more!
A Look Back | MHS - FedEx Phoenix| Distribution Center Electrical
As full service electrical contractors, we must have not only the capabililty to work under pressure but also be able to handle a wide array of issues should they arise. On this particular project SIE was hired by MHS to demo, install and execute an electrical installation for FedEx Ground in Phoenix, AZ. SIE was tasked with providing labor to demo old equipment, rewire controls, motors & disconnects as well as installing new pipe, wire, and equipment.
Here is a scope breakdown:
Technical Scope
Demo and remove old wire, pipe & disconnects.

Install and connect new MCP.

Provide and install 200A 3 Phase 480V feeder & 150A 480V feeder.

Provide and install new conduit & wiring to motors along with local disconnect at each station.

Install industrial fans along load doors with local switch for control.

Install light fixtures over dock doors with local switch.

Provide new conduit & wiring at each device.

Install and connect each device to pre-listed location.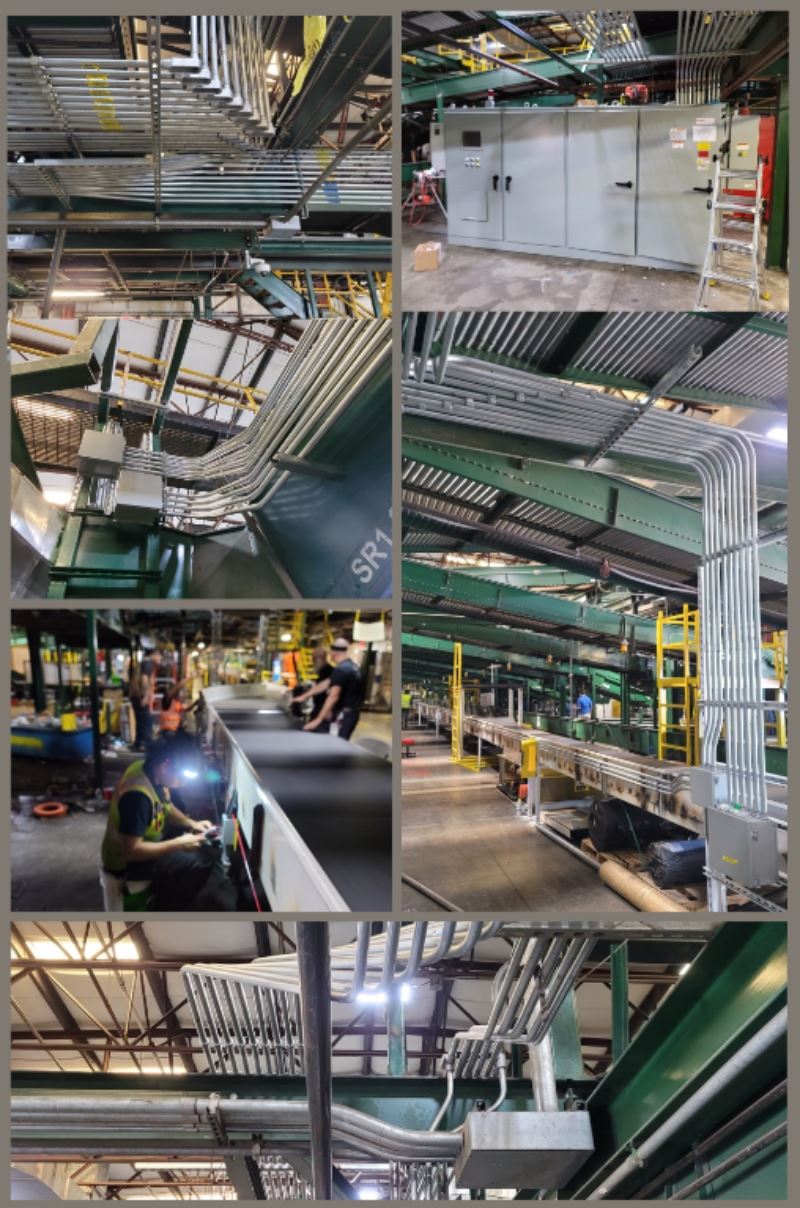 A Look Back | Sola Rentals | Non Profit Gaming Center for Inner City Youth
Sola quickly became one of our favorite sites. As contractors, we tend to work many places for various reasons, but this particular project had a great cause. The project required SIE to handle warehouse electrical & lighting. Specifically power distribution for their state of the art gaming center and building lighting.
SoLa Impact is focused on preserving, refereshing, and creating high quality housing in low income communities. Furthermore; the SoLa I CAN Foundation was created to advance the social impact mission of SoLa Impact as its nonprofit affiliate. Together, SoLa I CAN and SoLa Impact work to end homelessness and create access in South Los Angeles. To learn more please visit their website by clicking the link below.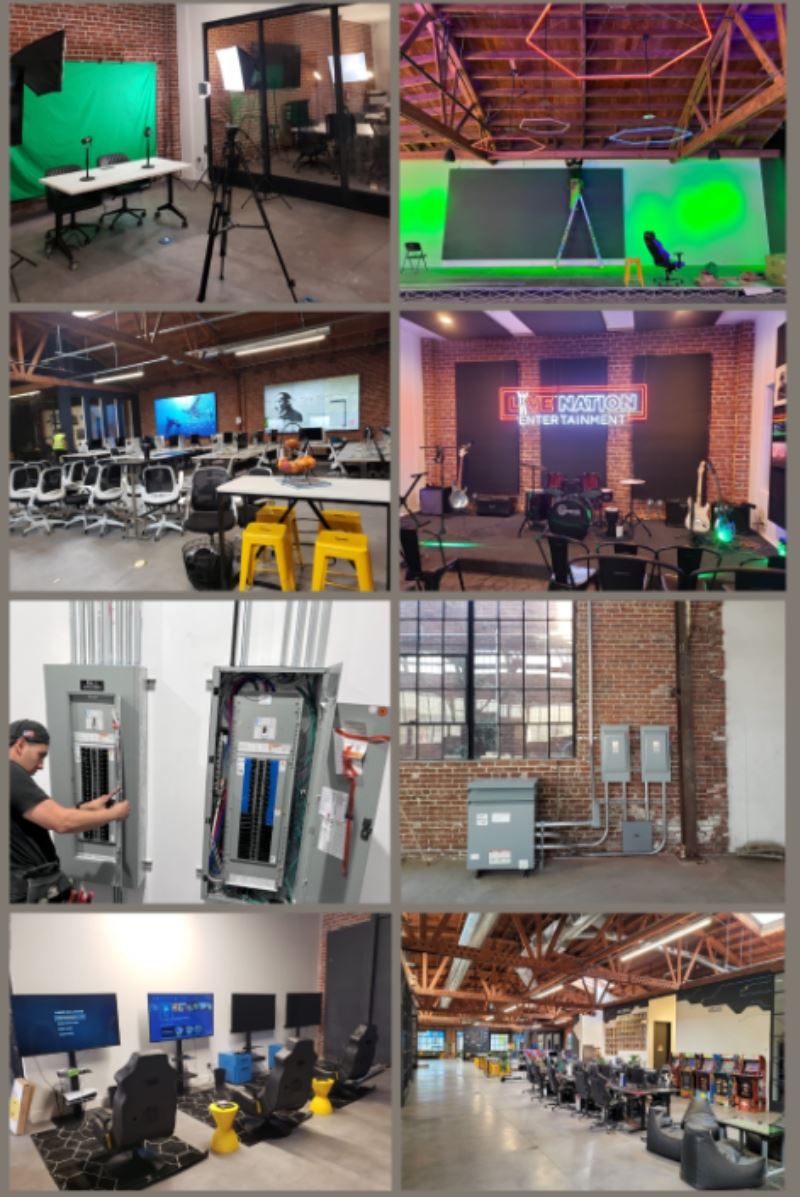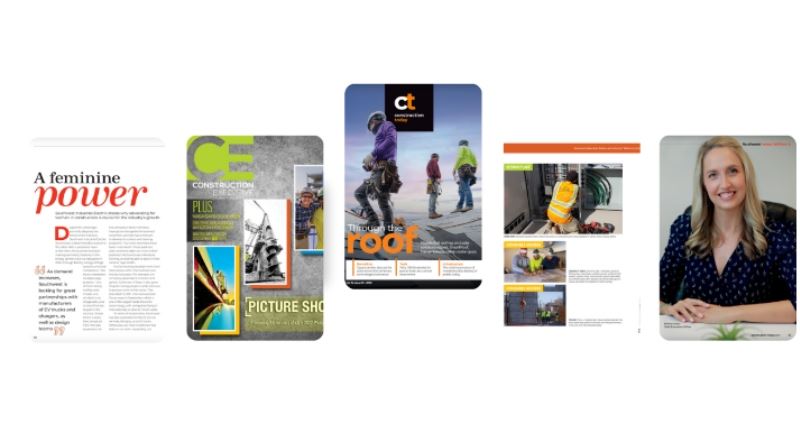 One of the many goals of this year was to continue our public outreach efforts. This ranges from both internal and external events & projects, from charities and drives, to securing features in publications and obtaining awards. Let's take a look back at the variety of events that took place for our staff, customers, and the community.
Our most significant achievements of the year were the many recognitions Southwest received. Our company made the Inc 5000 for the 5th year in a row. To be named 5 times distinguishes a company as part of the INC Honor Roll. This accomplishment stands out against the rest as it is not only difficult to achieve, but it shows the resilience of our company. Less than 10% of companies make the INC Honor Roll and that differentiates SIE against our peers.
In addition to this great achievement, we had the opportunity to be placed in various industry publications. This began with winning in the national Construction Executive photo contest – in the 'Workforce Category' – and finishing out the year with a spread in one of the industry's top publications, Construction Today. Construction Today covered SIE's dedication to diversifying the workplace and advocating for women in construction.
One of the key areas we focus on is giving back to the community. If you or your company are looking for ways to give back this upcoming year, feel free to look over these amazing public events and organizations.
Blue campaign
Block Kids 2022
Support 6th grade engineering and design coding students to see where their creativity takes them.

To find out more click the link below (NAWICLA)
WIC Week
Hiring event & raising awareness on importance of women in construction
HS Robotics Team
Community hiring event in partnership with local job center, Verdugo Job Center
Take part in large community hiring event, promoting the trades & job opportunities
Earth Day Beach Clean Up
Give back by taking part in beach clean-up hosted by HUM Nutrition & Surfrider Foundation

Cleaned up over 150lbs of trash
Florida Hurricane Relief
Donations to Florida Disaster Relief Fund for those in need after unfortunate disaster
Baby2Baby, Familiy2Family program
An effort to bring a Merry Christmas to those in need, donate year-round by clicking the link below
Southwest Industrial Electric is a proud member of NAWIC (National Women in Construction) and ABC (Associated Builders & Contractors). We hope to continue building our story, advocating for the public and providing the safest quality installations.
Southwest Industrial Electric | Ugly Sweater Contest Dec 2022
For this December issue we are sticking with a holiday theme. Rather than our usual photo contest, this month we had an in-house ugly sweater contest. Voting was close but here were your top 3 winners and the departments they represent!
Make sure you check back next month for some great site shots as we are subbing back in our monthly photo contest.
We hope to continue building our following and to continue supporting and recognizing the amazing work of our electricians and staff.
Check out our winners!
3rd Place Caeli – Holiday Llama Sweater
2nd Place Lauren – Christmas Tree Outfit
1st Place Patrick – T-Rex Santa Sweater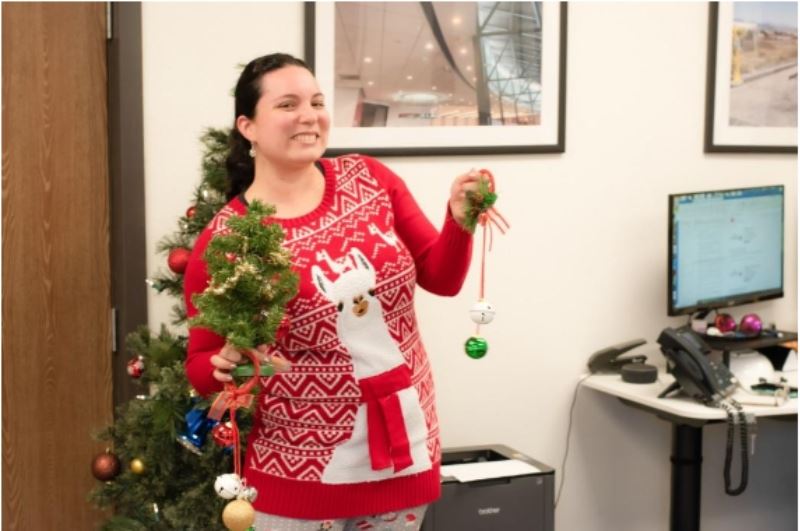 3rd Place - Caeli | Production Division, Tech Services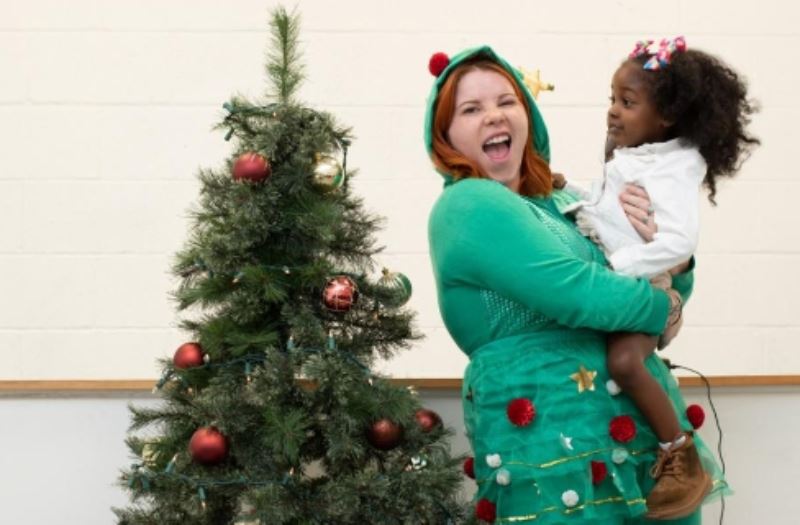 2nd Place – Lauren | Executive Division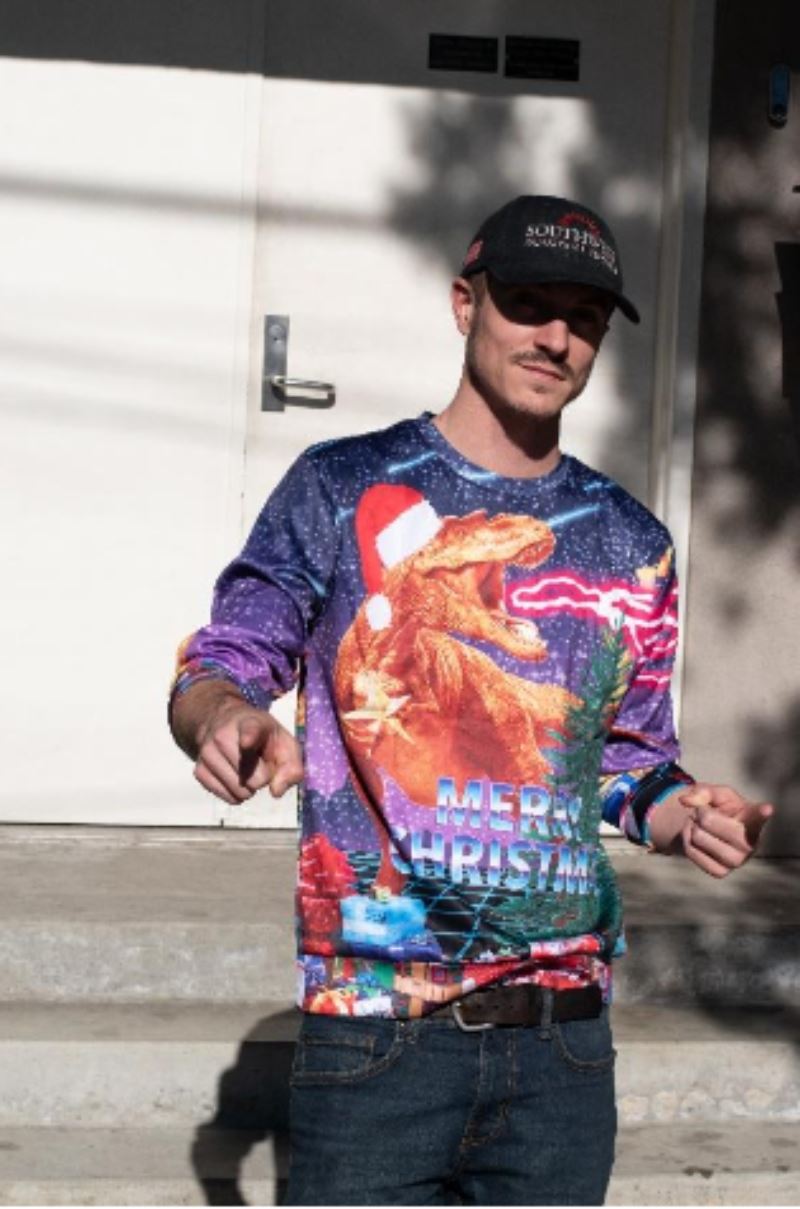 1st Place – Patrick | Quality Control Division
Commercial & Industrial Lighting Controls - Problems and Solutions
Lighting plays a major role in the atmosphere of one's work. It can make the atmosphere pleasant or disheartening. At Southwest we specialize in creating an atmosphere that is more than pleasant by designing and installing the most ideal lighting system for your facility's needs. Some of our services include:
Light Maintenance - Many consider "light maintenance" to simply mean changing lamps or changing ballasts. Though this will get the fixture working, it falls short of proper maintenance. Fixture maintenance should always include a thorough cleaning of the reflector and lens and a wipe down of the fixture on the whole. These extra steps only take a few minutes but make a big difference in not only the look but the performance of the fixture.
Lighting Retrofit - As lighting technology continues to evolve – both in improved quality of light and greater efficiency – lighting system upgrades become increasingly more attractive. In many cases, one can change out their lights and reduce their electric bill while enjoying a greater quality of light. Add to this the clever control schemes currently available –, such as occupancy and ambient light sensors – and you can have a high-quality lighting system that uses minimal energy. Reduced consumption is only part of the potential savings. Modern fixture technology is not only more efficient in energy use, but often use lamps with a longer life than the ones being replaced. Combine that with the efficient control of these lights to only operate when needed and the labor and material maintenance costs can drop way below what you're currently spending.
Similarly, and possibly more than other aspects of commercial and industrial lighting, the advancement of lighting control technologies referenced earlier could also possibly result in lost time and money. Here are three key problems and solutions:
Incomplete or ambiguous information about the control system leads to mistakes, time-consuming corrections, and a slow pace of work.

Uncertainties about the scope and capabilities of the project team (architect, lighting designer, engineer, construction manager) can result in confusion that takes time to sort out and may leave gaps in responsibility, contributing to more time lost.

Mixed or limited experience with connected lighting systems within your installation team slows the workflow and reduces efficiency compared to more familiar areas of expertise.
The solutions to these issues vary, but all can be attributed to lack of documentation, organization, and study. Clearly defined scope of work with delegated tasks, consistent and- well-rounded training for technicians, and an excellent specialty service department are just a few ways SIE has managed to stay informed.
Case Study – Problem: Inspect / Repair Lighting Controls
Spring of 2022 SIE was contacted by a client, (EPM) to take a look at their building's lighting controls. The lighting in the office was dimming and not functioning correctly.
Specialty Service Technician Ian met the with the customer to perform a troubleshoot and trace the issue. Once onsite, Ian was able to properly troubleshoot and find the issue which was due to 17 occupancy sensors needing to be reprogrammed to stay on for a longer period of time. He also took time to go over the applied solution with the customer.
If you are looking to complete a project or upgrade your electrical, call 323-255-6563 to request a free quote. Southwest Industrial Electric is a full-service electrical contractor, we provide the best electrical installations and services to help businesses flourish.
Other services we offer -
Lighting Design and Installation
Security Lighting
Automated Lighting Control Systems
For more information on Loss and Profit from Today's Lighting Controls, visit:
Taylor R. (2022, December 14th). Loss and Profit from Today's Lighting Controls. Electrical Construction & Maintenance, Loss and Profit from Today's Lighting Controls | EC&M (ecmweb.com).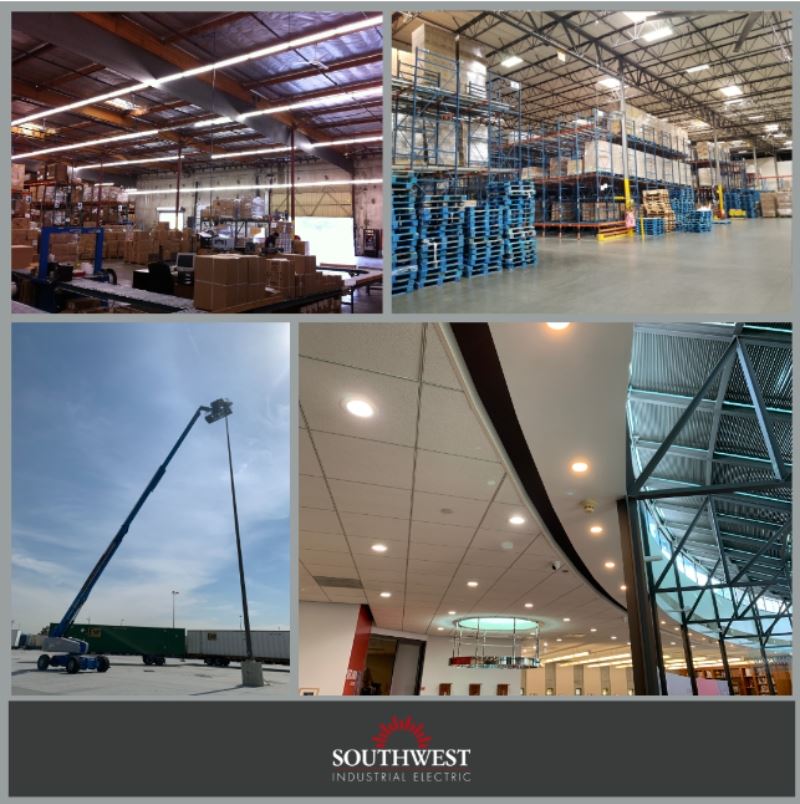 Meet The Team: Gerry Garcia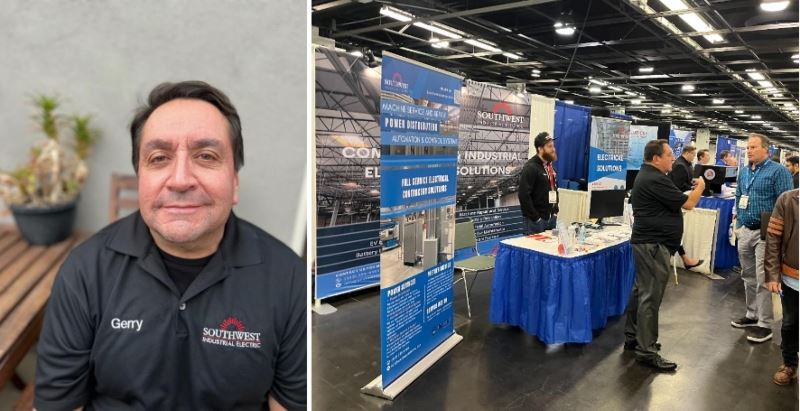 Meet our star Business Development Representative, Gerry Garcia. Gerry is a pro with 40 years of sales experience. He has been working with Southwest as a Business Development Rep since the summer of 2022. His role is to attract new business through the development of strong relationships with new and prospective customers. A California native, Gerry was attracted to this position at Southwest because of the ability to be a difference maker and offer real solutions to issues like climate change, as well as the opportunity to help foster the growth of green energy solutions such as Solar Energy, Battery Energy Storage Systems, and EV Charging Stations.
What do you enjoy most about your job?
"What I enjoy most about my job is the freedom to create business relationships in a variety of ways. Our CEO is very innovative and provides excellent resources for the purpose of attracting some of the most prestigious companies to the Southwest roster. Whether it is via our marketing department, social media platforms (e.g. LinkedIn, Owler), trade expos or common sales tools such as cell phones and laptops, Southwest is all about growth and moving forward towards a brighter and cleaner future for its employees, customers and the community in general.
In the end, the best thing about working for Southwest Industrial Electric is the people. It starts with fantastic leadership at the top and flows through every single employee at the company. In my 40-year working career, I have never encountered such a caring, compassionate and spirited group of people at a workplace. I have never seen a 5.0 Glassdoor rating for an employer, until I looked up Southwest Industrial Electric. I hope this is my last stop in my career journey as the bar is set incredibly high as far as employers are concerned. Amazing people doing amazing things. I am thankful for the opportunity and can't wait for what comes next."
Testimonials From Our Recent Work for December
The service was great, Doug is the absolute best. I can't say enough about him. On a 10 scale, Doug is a 12 and we are very appreciative for the services Southwest Industrial Electric provides for us. - Bobby
Click Here to View Testimonials