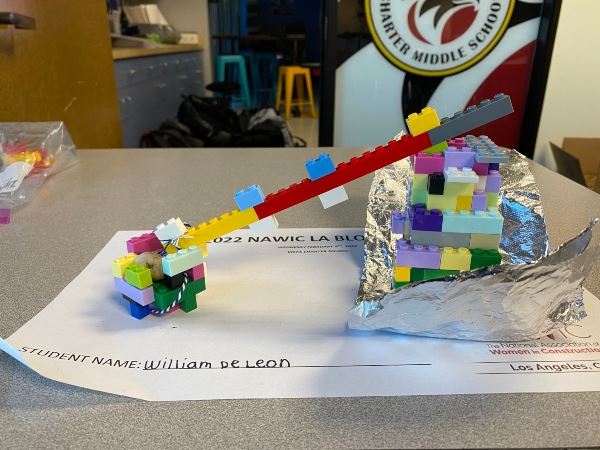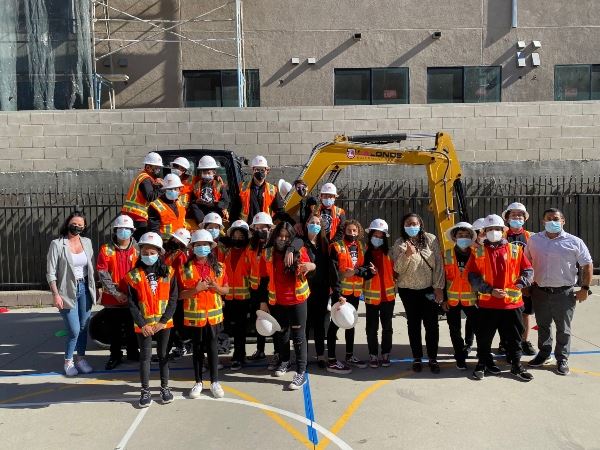 Block Kids: Supporting 6th Grade Engineering & Design Students
For the second year in a row, Southwest Industrial Electric was a proud trade sponsor of Block Kids, a NAWIC event. This year Block Kids introduced 6th grade engineering and design coding students to the trades. The students were challenged to plan and build with various materials based on a prompt and were joined by multiple guest speakers. The speakers promoted exploration of careers within the construction world by sharing their stories, and even bringing in an excavator for the kids to learn about and see how it operates.
There were many creative designs made by the students, with the 1st place design pictured above of a crane that was able to move and lift a rock. Some of the other students put together exciting projects too, like an ice cream shop sign and a bulldozer. The kids cheered at the end when they found out they were able to keep their hard hats and vest, which is exactly the kind of response we hoped for. Southwest Industrial Electric's team was thrilled to be a part of this event again, sharing our love for the construction industry with the 6th grade students, and is a proud member and supporter of the National Association of Women in Construction and thank them for hosting this event.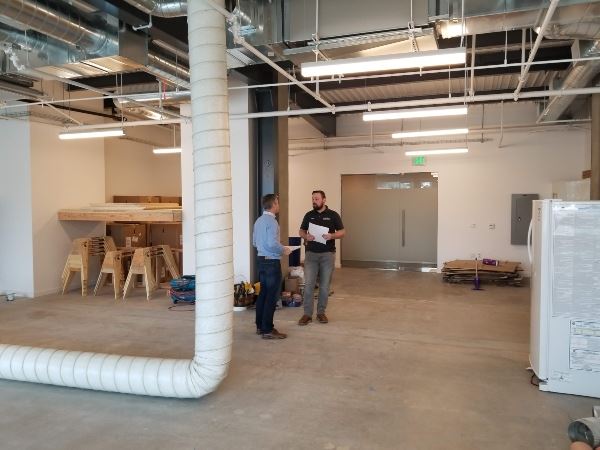 The Journey of a Free Estimate
When you call an industrial or commercial electrical contractor like Southwest Industrial Electric, you may qualify or request to receive a free estimate. We provide free quotes for projects with known scope. This is mostly for installations but can also include repairs when the scope is known. If you qualify to receive a free estimate, here is the journey your free estimate will make before it is delivered to you.
First, our Sales Department will gather all the information regarding what you need quoted and your ideal timeline. In most cases, we will set up a site visit with you for one of our technicians to perform a job walk. In the case where you are able to provide drawings or enough information is available for SIE to quote without a walk, we will quote from the office.
Next, one of our Tech Estimators will come out and perform the job walk we scheduled. During the site visit, our Tech Estimator will collect complete and exact information on the scope of work for your project. Closing the gaps on any details we need to quote the requested work. After the site visit, our Tech will work on creating your estimate for the scope of work collected during their visit.
Lastly, your quote and project will be reviewed by your Account Manager. Once the Account Manager has reviewed your quote, they will contact you to provide and go over the entirely free estimate, completing the journey of your quote.
If you are looking to complete a project or upgrade your electrical, call 323-255-6563 to request a free quote.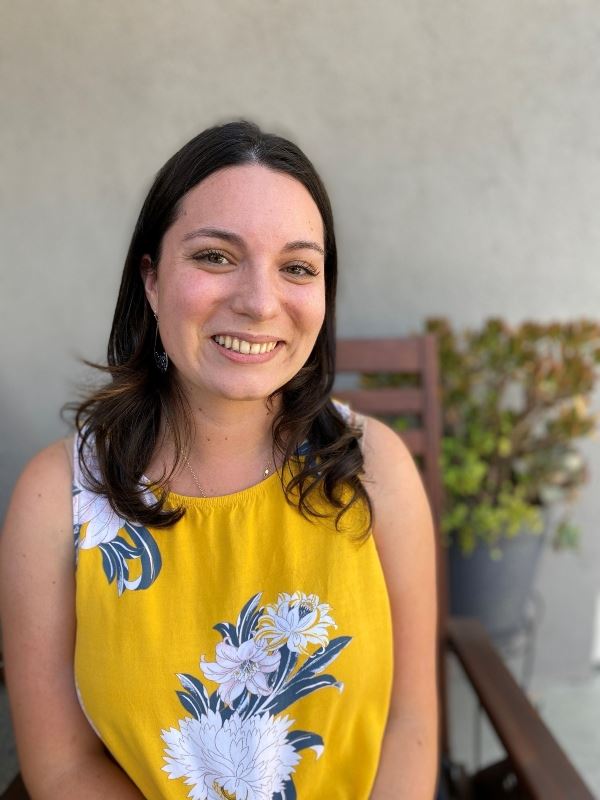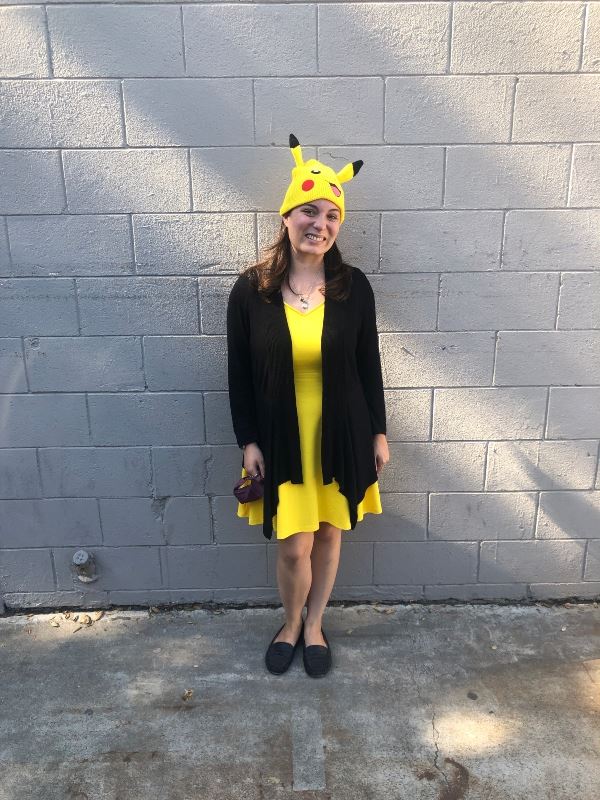 Meet The Team: Caeli Molina
If you've called in to schedule a service, then you might be familiar with Caeli. She joined our Scheduling Department over a year ago and has been a wonderful addition to our Team. Caeli is an expert at servicing our customers and we love having her at SIE for all of the Team Spirit she brings to work every day.
What do you enjoy most about your job?
"I enjoy working with my incredible coworkers and participating in the spirit days that we have at the office." - Caeli Molina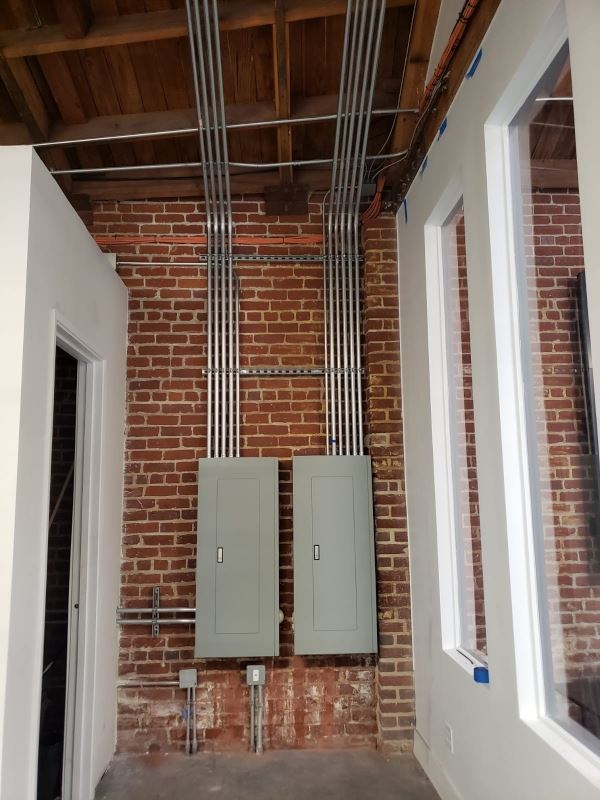 Testimonials From Our Recent Work
"The service was great and your tech, Bennie, was fantastic. He was very thorough and the overall customer service was great. There's nothing I would improve, so far so good with your service."- Collin
"Everything went great. Doug, the tech, was really helpful. He did a troubleshoot and even spoke with the original manufacturer of our machine for us. Everyone at SIE has been super helpful and Caeli from scheduling was great to work with too. Everything was solid. She went above and beyond for us, so I am very happy with everything. Nothing to improve, we will definitely be reaching out for electrical needs in the future." –Tanner