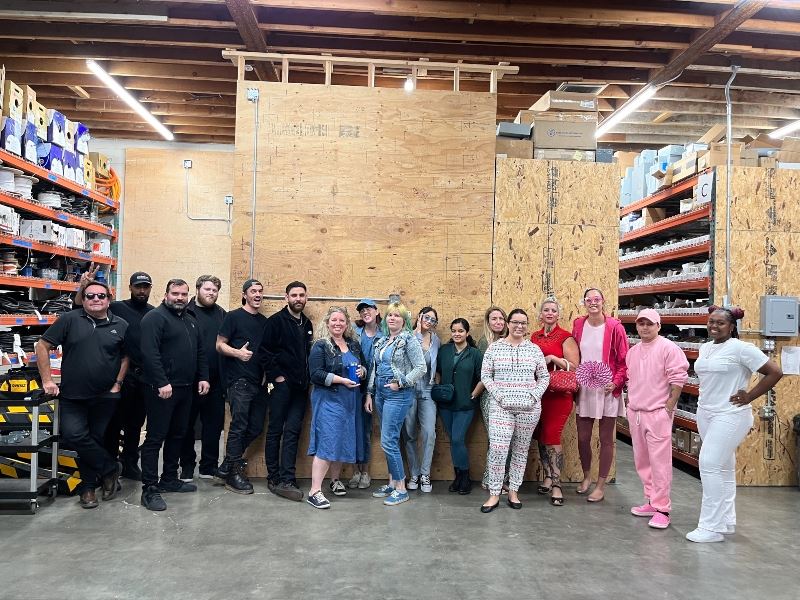 Happy Halloween from Southwest Industrial Electric! The 10th calendar month definitely brought out the team spirit at SIE.
From fun events like Monochrome Day to hosting a Halloween office party, our staff worked hard and played harder! Midway through Q4 this was a much-needed release for everyone that participated, and we hope to continue to support our staff and find new fun ways to get everyone involved.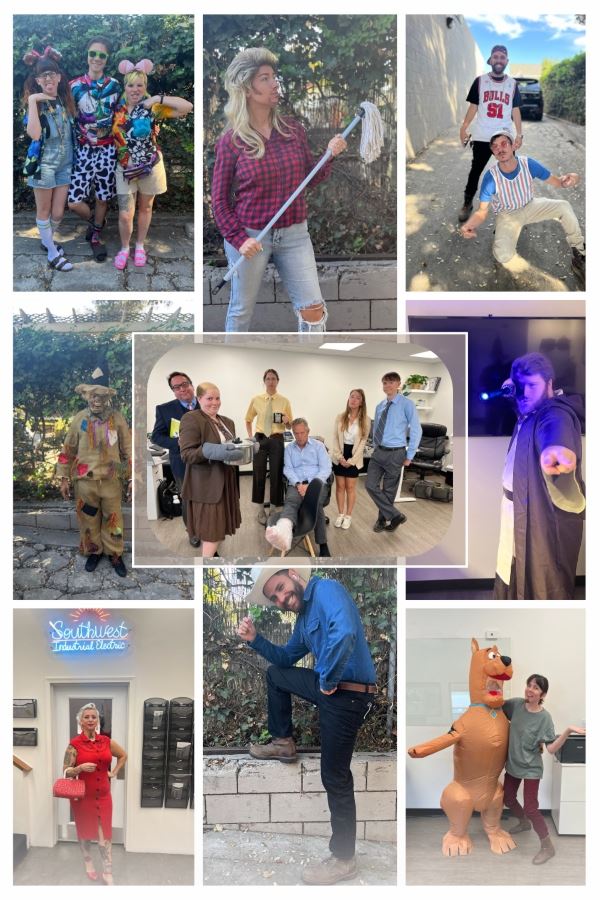 As a leading electrical services company, Southwest Industrial Electric must continue to evolve to adequately represent its public. We strive to stay connected with the community, celebrate the success of others, and bolster team spirit. It's our vision to become the leader in commercial and industrial electrical contracting in the US. We hope by participating in activities such as these, we are leading by example.
We'd like to give a special thanks our vendors, partners, and staff for helping us achieve another year of growth, cheers to many more!
Southwest Industrial Electric | Halloween Costume Contest 2022
This month our photo contest took a backseat to shed some holiday spirit. Take a look at some of the best outfits and fun activities from this past Halloween. With entries ranging from rolling 20's zombie glam to movie cult classics like Joe Dirt, this year did not disappoint. We love the diversity of entries and are excited to continue recognizing both our awesome SIE tradesmen & admin staff.
We hope to continue building our following and to continue supporting and recognizing the amazing work of our electricians and staff. This year's costume winners were chosen based on the overall number of votes garnered via our staff vote.
Check out our winners!
3rd Place Lauren B. & Mackenzie B. – Shaggy & Scooby Doo
2nd Place Colton E. – King Viserys
1st Place Lily G. & Penny – Car Saleswoman Penny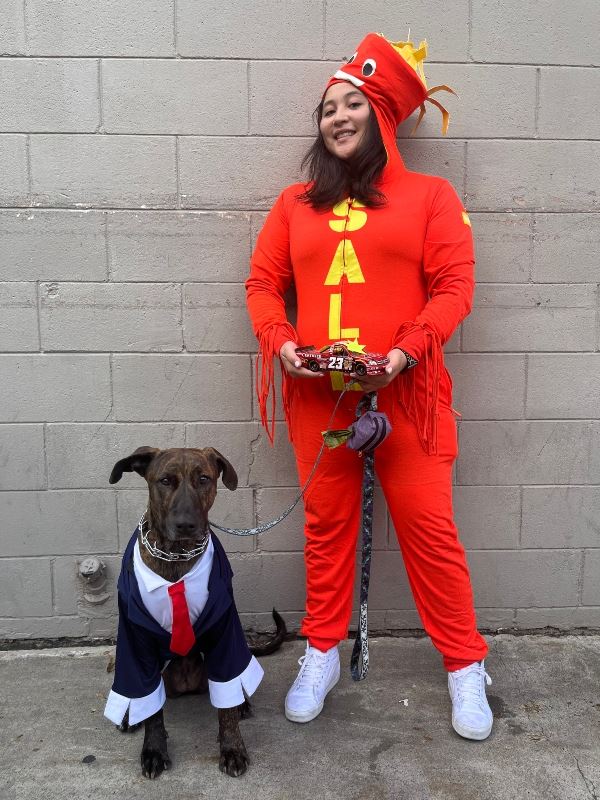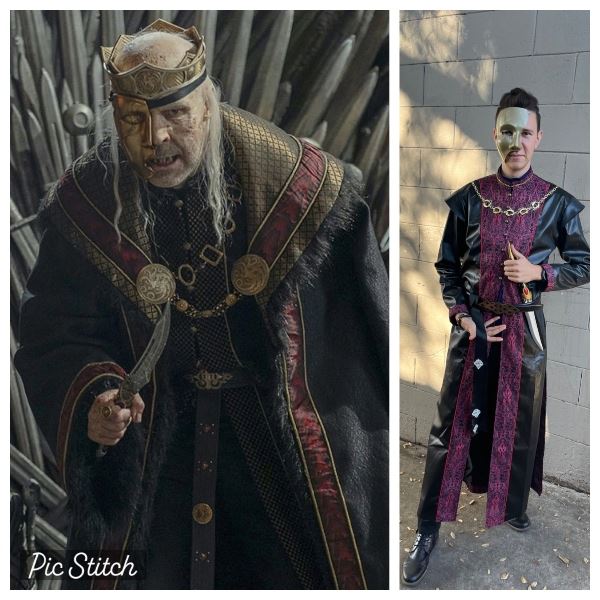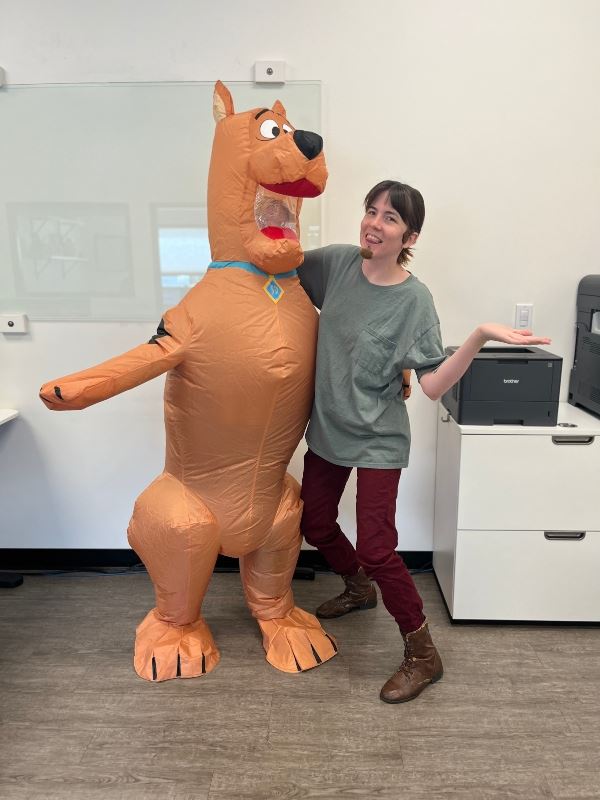 Southwest Industrial Electric | Control Systems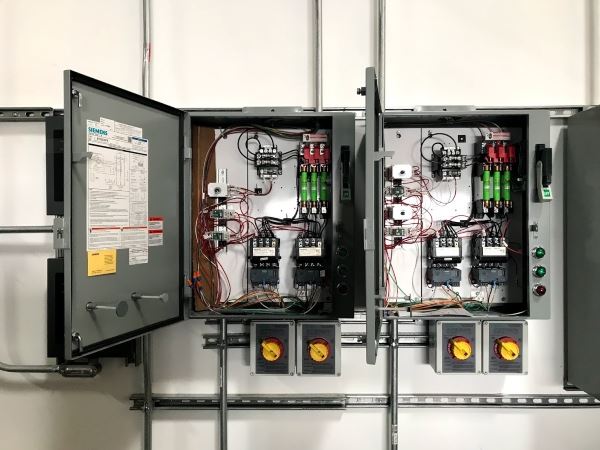 What to Consider Before Upgrading a Control System
Consider the average life cycle or longevity of the manufacturer's products and how they handle the obsolescence of their products when selecting a new control system. Many products take years to develop, and most manufacturers' goal is to have a product that stands the test of time. But advances in technology sometimes drive a product into retirement well before the manufacturer intended it to. How the manufacturer handles these transitions can save you from prematurely replacing your entire control system.
Some features are more important to one user than to another, but it is important to define these requirements as you start researching your next control system. If you have a clear list of features that you absolutely must have, along with features that you want or may need in the future, use this list to start checking off the boxes of your new control system.
Many of the largest control system manufacturers have a lot of features in common, which may make this part of your decision difficult. Specialty input/output cards and communications options are two features you may be interested in, but there are many others that each user may want to consider when choosing the right control system for your plant or facility.
Knowing your target users and their capabilities is important in the next category to consider, which is ease of use. Some systems are very intuitive and made for the average user, while some systems may require more training or instruction to get started.
SIE Power & Automation
Southwest Industrial Electric can design and install control systems for machines and motors, hydraulic systems, pneumatic systems and more. Our technicians are well versed in all the standards and requirements for a complete, safe, and reliable installation. We can automate all or part of a production process using discrete relay technology or state of the art industrial computers or a combination of the two systems. Southwest also can install the power for packaging and distribution lines, and we can design a custom control system for the line. We are able to tailor-make exactly what our customers need to enable them to have the most efficient system possible.
For those with existing control systems which they want to modify we are able to look at the existing system and work out how it can be changed to operate the want they want.
Reach out to us via our website or social handles to learn more or request a free quote.
Click Here for more information!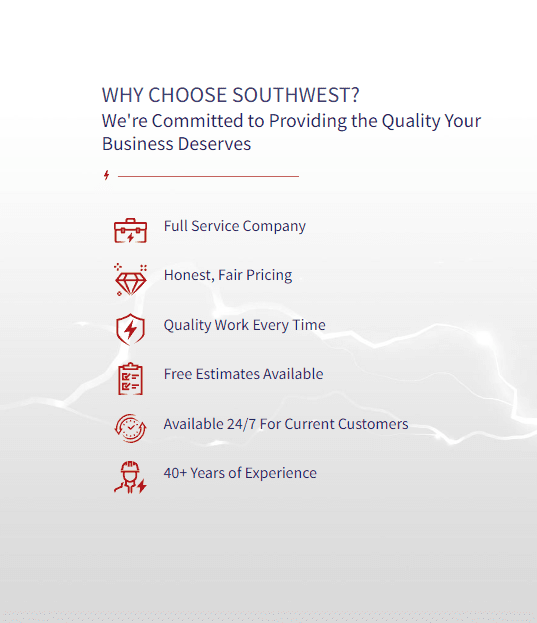 Meet The Team: Deanna Gonzalez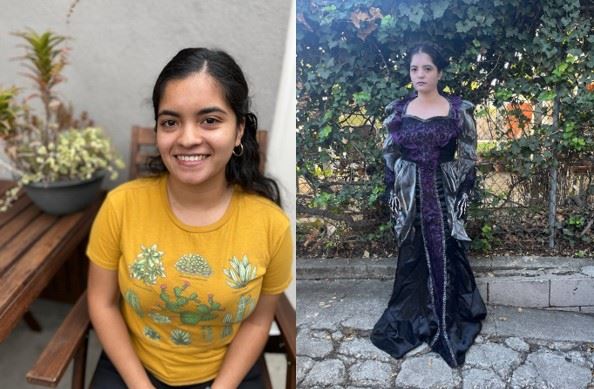 Deana has been working with Southwest as the Director of Sales Services since Spring 2022. Day to day she works in the sales department and takes on various administrative tasks. What attracted Deanna to this position was her interest in working in a dynamic workplace that's continuously growing and has many opportunities for expansion.
What do you enjoy most about your job?
"What I enjoy most about my job here at SIE is working with a great diverse team of self-motivated individuals. I was not at all familiar with this industry, but I noticed how much passion goes into the work we do here, and it made me curious to learn more about this industry and the future of electricity, solar energy, and EV Charging. The spirit here is not easy to come by and makes it truly a fun workplace with great people. Plus, we throw some fun parties and celebrations here at SIE which I always look forward to!"
Testimonials From Our Recent Work for October
"We cannot speak highly enough of the office's responsiveness and help. Doug was our technician and his knowledge and professionalism exceeded expectations. They now have a customer for life, and we feel much better with them in our corner." - Brandon

Click Here to View Testimonials

center>